Browse Categories
Subscribe

Get email updates on new products
Contact Us

Ganzhou Grand Sea Cemented Carbide Co.,Ltd
Address: 172th WeiYi Rd,Economic Development park,
Ganzhou, Jiangxi ,China
ZIP CODE: 341000
Contact:
Email:info@grand-tungsten.com
Tel:+ 86-18046678400  +86-13970795096 Contact Now
Cemented Carbide Substrate for PDC
Adopt Grand Sea Group's self-produced high-quality WC powder;
The whole series of Sinter-Hip sintering process
The grain structure of the alloy is uniform, the microstructure is complete.
The quality is leading and excellent in China
Carbide substrates for PDC or PCBN compact, carbide substrates with diamond micron powder and CBN micron powder are used to compose PDC or PCBN compacts for oil & mine drilling bits and PCD & PCBN cutting tools.
Features:
Adopt Grand Sea Group's self-produced high-quality WC powder;the whole series of Sinter-Hip sintering process.
The grain structure of the alloy is uniform, the microstructure is complete. 
The quality is leading and excellent in China
Size range and material specifications

Material: Carbide Substrates For PDC can be supplied matching materials according to customer's need.

Dimensional accuracy:

Adopting foreign grinding technology, the precision of cylindrical grinding and surface grinding is leading domestically.
Can provide grinding products with a precision of 0.02mm stabely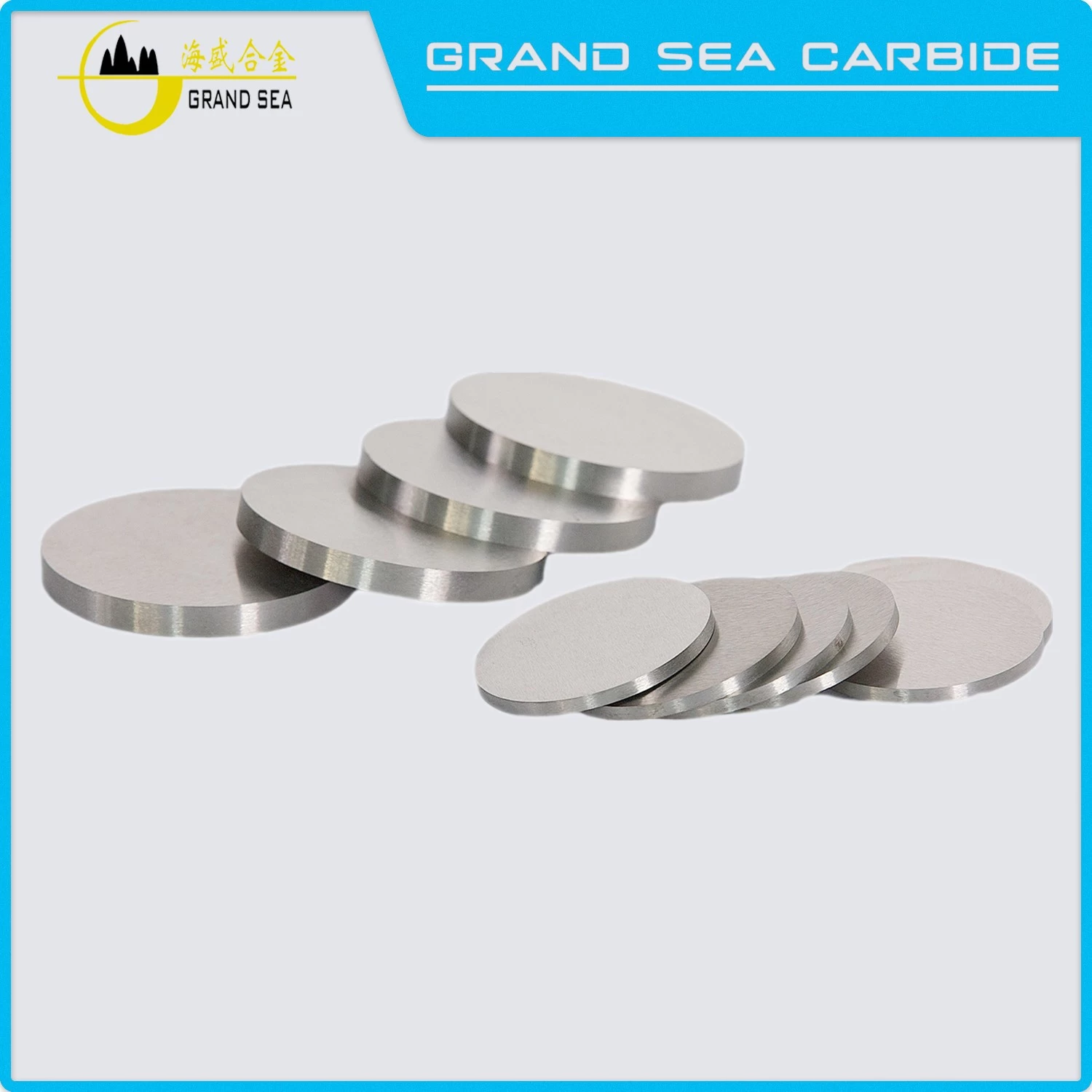 Tag:
Ganzhou Grand Sea Cemented Carbide Co., Ltd
Tel:+86-18046678400
Wechat:18046678400
Contact Person:Susie
PDF Show:PDF
Other Products